The Jerusalem light rail system is comprised of one line crossing Jerusalem from north to south across 14 km and passing through 23 stations. The line holds a key role in Jerusalem's transportation system, transporting appro.
The Haifa bus rapid transit system is a system of three bus lines connecting Haifa with the Krayot (a cluster of five small cities located in the Haifa bay area). The system is comprised of over 60 km of designated bus only lanes and a total of 150 bus stations.
The Green Wave project in Ashdod in collaboration with the Ministry of Transport has come to provide a fast, green and advanced response to mobility in the city. Providing a fast route to public transport, preference for traffic lights and high frequency of buses. And by giving the residents preference in choosing public transport over private vehicles.
A national project led by the Ministry of Transport carried out by Nativ Ayalon, with the aim of upgrading the public transport system in the Tel Aviv metropolitan area. , Paving bike paths, upgrading the urban space and station environment, and upgrading the public transport service
Design and development solutions to public space and transportation
We have the tools to make it work!
Accompaniment, development and control in production and construction to ensure the best quality
Planning a public transport platform
Interdisciplinary planning of a platform
Business strategic consulting
From building a business model to feasibility study – everything that matters around the project will make it successful.
Keni brings vast experience in business, design, and management to PublicZone. Prior to founding the company, Keni's served as Industrial designer and senior lecturer. Keni established the Industrial Design Departments at Shenkar in Ramat Gan and Hadassah College in Jerusalem. He is currently an associate professor, teaching at the Department of Inclusive Design at Hadassah Academic College in Jerusalem.
The leading organizations are already working with us, what about yout?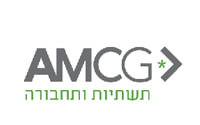 הצלב כלוגו מנצח, הפירמידה כאדריכלות-על והנול כשפת תכנות
"בקיצור, תולדות העיצוב", ספרם החדש של יונתן ונטורה וקני סגל, הוא לא רק ספר חובה לסטודנטים, אלא גם …
המטרונית | 7 קווים חדשים בדרך
מהפכת התחבורה הציבורית בחיפה יוצאת לדרך. שר התחבורה והמודיעין, ישראל כץ אישר תכנית מהפכנית להקמת שבע…
נפתח מהיר לעיר בהרצליה – 400 מטרים עם 800 אוטובוסים ביום
פרויקט מהיר לעיר מתחיל לפעול בהרצליה. מבטיח לאפשר קיצור זמני נסיעה ומעבר מהיר יותר בין מערב העיר לחל…